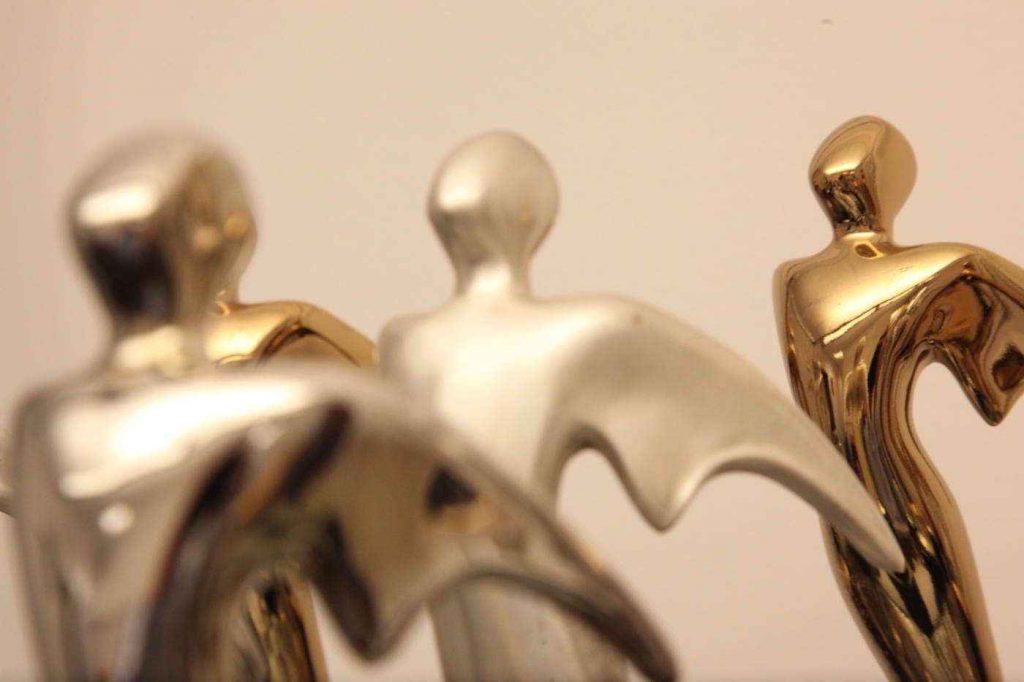 iAproductions has created quality film and high-definition video productions for advertising agencies, independent producers and broadcast and cable networks around the world, earning over twenty International Telly Awards and Addy Awards – including Best of Show.To network and independent producers, iA is a resource for video production crews, equipment and expertise rarely found outside of New York or Los Angeles. iA was recently selected as the exclusive production services company for the Paramount Pictures/Steven Spielberg film "Super 8" which completed shooting in Weirton, West Virginia this winter. iA also served as production services company for the most highly rated show in the Travel Channel's history in October of 2009. And iA regularly produces network programming for clients like HBO, America's Most Wanted, Discovery Channel, History Channel, Learning Channel, ABC, NBC, MTV and many others.
iA's  corporate, government and institutional clients include:  United Way, Massey Energy, the West Virginia Lottery, Chesapeake Energy, DuPont, Federal Express, Pepsi, the U.S. Chemical Safety Board, Weyhaeuser, U.S. Department of Health and Human Resources, CSX Corporation, EQT and the West Virginia Development Office to name a few.
To our advertising colleagues, iA is an alternative to out-of-state travel and the expense of importing out-of-state video production personnel and equipment.  We have produced work for advertising and public relations firms large and small including: Fahlgren/Columbus, Charles Ryan Associates/Charleston, McDonald Davis/Milwaukee, Ackerman McQueen/Oklahoma City, Dean Houston/Cincinnati, Kamber Group/Washington D.C., Qorvis Communications/Washington D.C., Tatum, Toomey, Whicker/Highpoint, NC, Ogilvy & Mather/NYC, and Bozell/Omaha.
From a two-person documentary crew to a forty-person feature-style video production – iA has the experience, relationships, financial capacity and infrastructure in place to effectively plan, staff and equip any size video production shoot.
iA has a full-time staff of six including a producer, director, animator and casting director. iA maintains a talent database of over 500 regional performers and working relationships with casting directors in New York, Cincinnati and Atlanta.
When "in production," we employ veteran freelancers from across the mid-Atlantic region. This "on demand" staffing system helps control costs while providing the best professional video production crew for your shoot.
iAproductions has the most complete field production equipment package in West Virginia. In addition to our newest true 4K camera system – the Sony PXW-FS7, as well as our Canon 5D, and our Sony PMW-EX1R, our fully loaded Grip truck and multi-instrument HMI lighting package offer clients world-class field production.
iAproductions now provides aerial high-definition video. We can capture video anywhere on the East Coast from North Carolina to New York. We fly a bell Jet Ranger with a Cineflex mount (the most stable system on the planet) fitted with a Sony HDC-1500 high- definition camera. And our hourly rate is one-third less than you'll find for comparably equipped systems anywhere!
Our online, Final Cut Pro HD editing system is located in our spacious and newly remodeled edit suite in the Fifth Third Bank building in downtown Charleston, West Virginia. You'll find great tools for 2D and 3D animation, color correction and effects, and creative editors who know how to get the most out of our systems and software. Stop in and see us – lunch is on us!